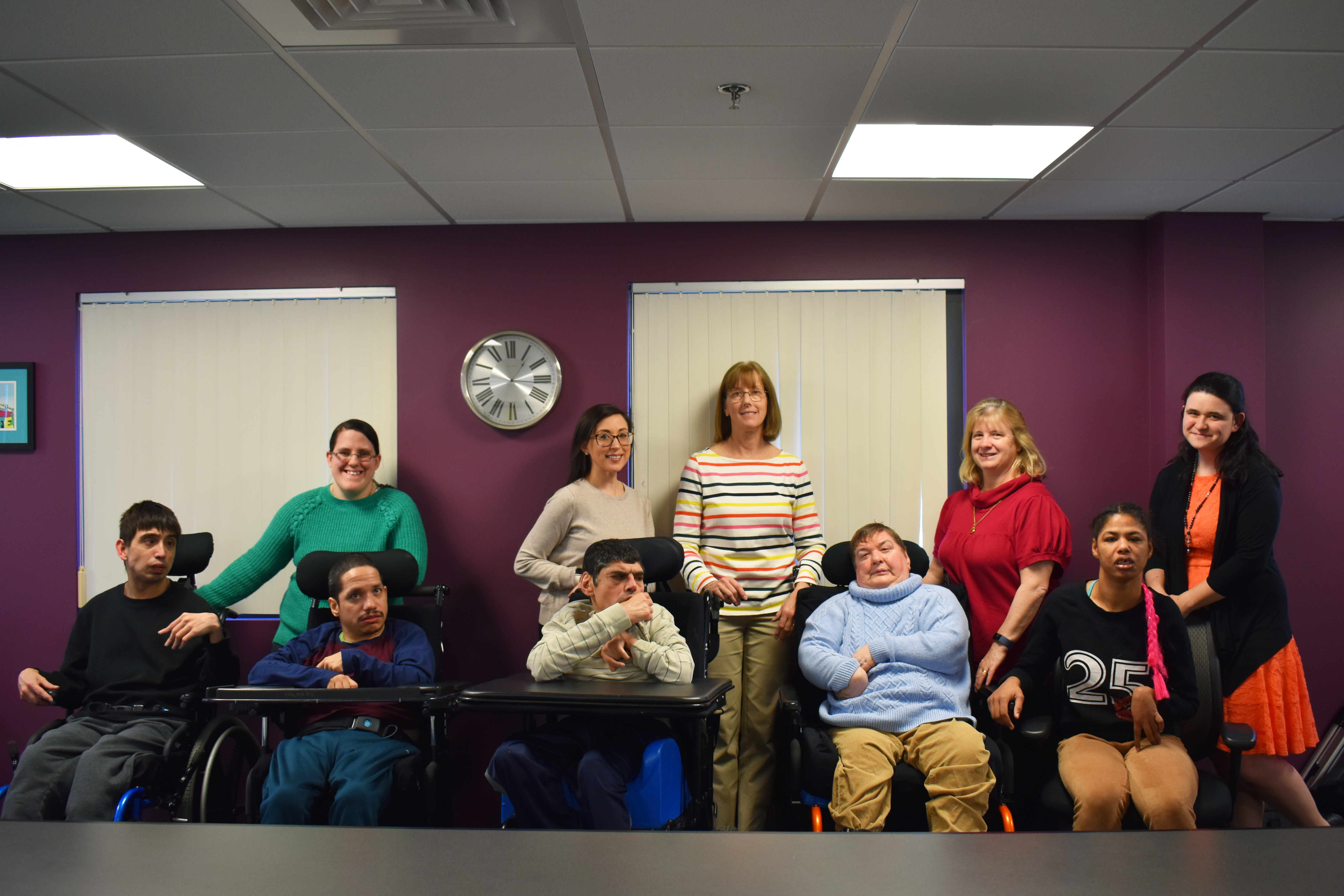 Members of TILL's Hudson Day Habilitation Program's Cluster 3 received an award from the Association of Developmental Disabilities Providers (ADDP) for Innovation and Creativity during the annual LEAD! Conference and Expo at the DCU Center in Worcester on Thursday, May 9, 2019. The group was recognized for their ongoing efforts to raise money for the Dig Deep Navajo Water Project, which seeks to bring running water to hundreds of American families.
The charitable project began three years ago after program manager Marilyn Kuhn watched a news report about Dig Deep. Marilyn, her colleagues, and the members of Cluster 3 decided to take on Dig Deep as a charitable project. They've raised more than $6,000 and sponsored water systems for two families by making and selling crafts to the public.
"The most significant part of this project is the active participation of all group members, no matter their abilities or disabilities," said TILL Vice President of Program Services Linda Naclerio, who nominated Cluster 3 for the award. "From the beginning, they wanted to do more than simply ask people for money towards their goal. To that end, the group created an adaptive multimedia presentation to educate people about the needs of those living in Navajo Nation and how they could help."
We are proud of the group's accomplishment and are thrilled to share in this recognition.