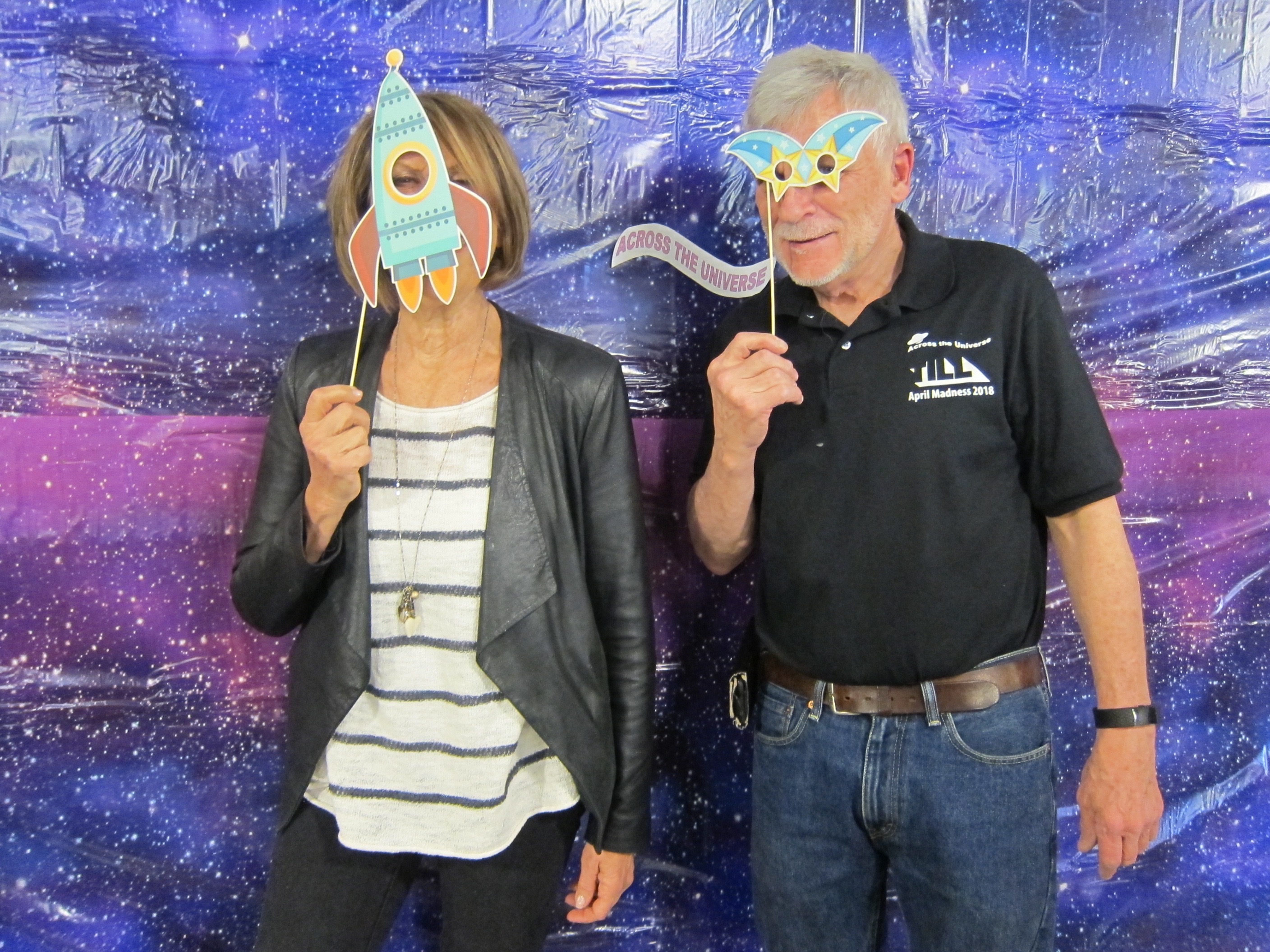 John Stevens, Director of Special Projects and creative genius, is retiring after 32 years with TILL.  It is hard to describe all that John has meant to TILL over the years. Professionally trained as a musician at the Berkeley School of Music, he "fell into" his role with TILL when he applied to run a weekly after-school music group.  It quickly became evident that John and TILL were meant for each other. 
John's musical talent and sense of humor is legendary. He has the unique ability to entertain while teaching through the power of his humor, personality, passion and talents. He is an invaluable trainer and cheerleader in every sense of the word. As TILL's CPR and First Aid instructor, John teaches all new staff CPR and First Aid in addition to ongoing recertification classes, with humor and an enthusiasm which brings the most mundane material to life.
John has worked on the development of numerous "special projects" as his current title implies including but not limited to being a short order cook at our initial culinary ventures; rising at the crack of dawn to head up Mowtown, TILL's landscaping business; becoming an expert farmer and learning things about compost and mulch which a "boy from Brooklyn" has no business knowing about; as well as his enthusiastic involvement with all of TILL's sports. John has initiated basketball, softball and bowling leagues as well as weekly track practice in preparation for the annual track and field event. John is well known for TILL Games, April Madness, TWI and maintaining an unbelievable schedule during every holiday season to play and sing at every one of TILL's 30+ holiday parties.
But throughout it all, most significant has been John's consistent belief in the power of passion and in the power of connections and relationships, forged through his energy and musical talent.
A very heartfelt thank you for a wonderful 32 years. We all wish you the best in the next phase of your life.